The Leon Chamber of Commerce is collecting membership dues for 2019, and we are always looking for new members!
Even if you are unable to attend the monthly meetings, there are many other ways to be involved, individually or as a business. Joining Chamber is a great way to support your community.
Thank You For Your Support!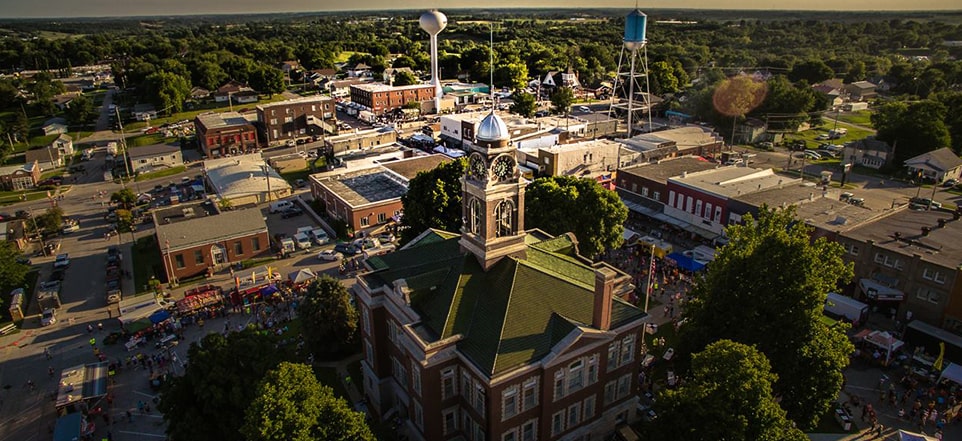 Your dues and volunteering will help Chamber continue to offer various events throughout the year including:
Citizen of the Year Celebration
High School Scholarships
Junkin' on Jefferson Garage Sale Weekend
4th of July Celebration and Parade
Buy Local Campaigns
Thursdays on the Square
Leon Noel
Christmas Lights
Smoke the Town BBQ Contest/Fall Festival
Wine and Beer Walk
Community Clean Up Day
Community Website
Economic Development
And more!
Co-Sponsor:
Easter Activities
Unity Club Planter Awards
Christmas Lighting Contest
For more information contact:
Membership Committee
Shane Akers, Treasurer
Leon Chamber of Commerce
PO Box 281, Leon IA 50144
641-446-7200
info@leonchamber.org
Chamber Dues
Are you a new business? Contact us today to join, and your first year of membership is free!
Business:
Individual member or Single Employee Business | $ 50.00
2-5 Employees | $ 100.00
6-10 Employees | $ 130.00
11-20 Employees | $ 250.00
21+ Employees | $ 350.00
Business Banners
If you are interested in purchasing a business banner to be displayed around town, email info@leonchamber.org.